Welcome to my Website!

Hello how are you ? good, good :)
Here is my little place, it's not much yet but I'm working on that. When I have time for it tho
I really want to make my own webcomic and there's a chance I'll put it here
English is not my first language and although I can read it with few issues, writing is a bit harder.
Anyways
I needed a place where i'd put my OC's lore, instag*** is a choice I don't want to take
I have no idea of what I'm doing lol
Neocities says this site has reached 10K views so I made this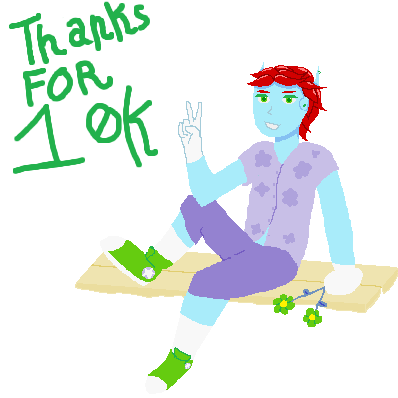 ---

I added the music player from my tumblr, the songs are placeholders for now. Also no autoplay, tell me if I should change that